from june 06, 2022
to june 12, 2022
at Mercato
Centrale Milano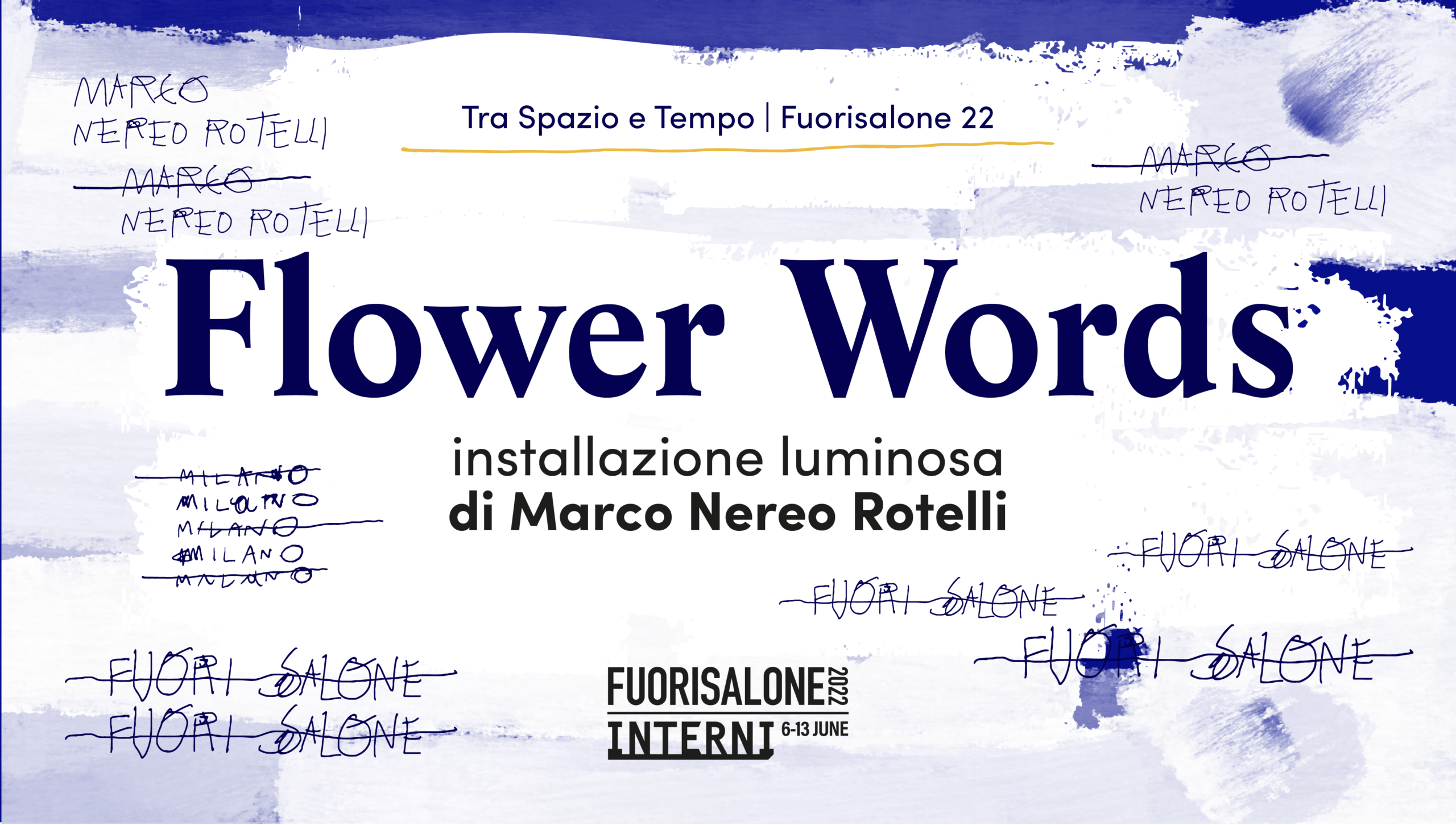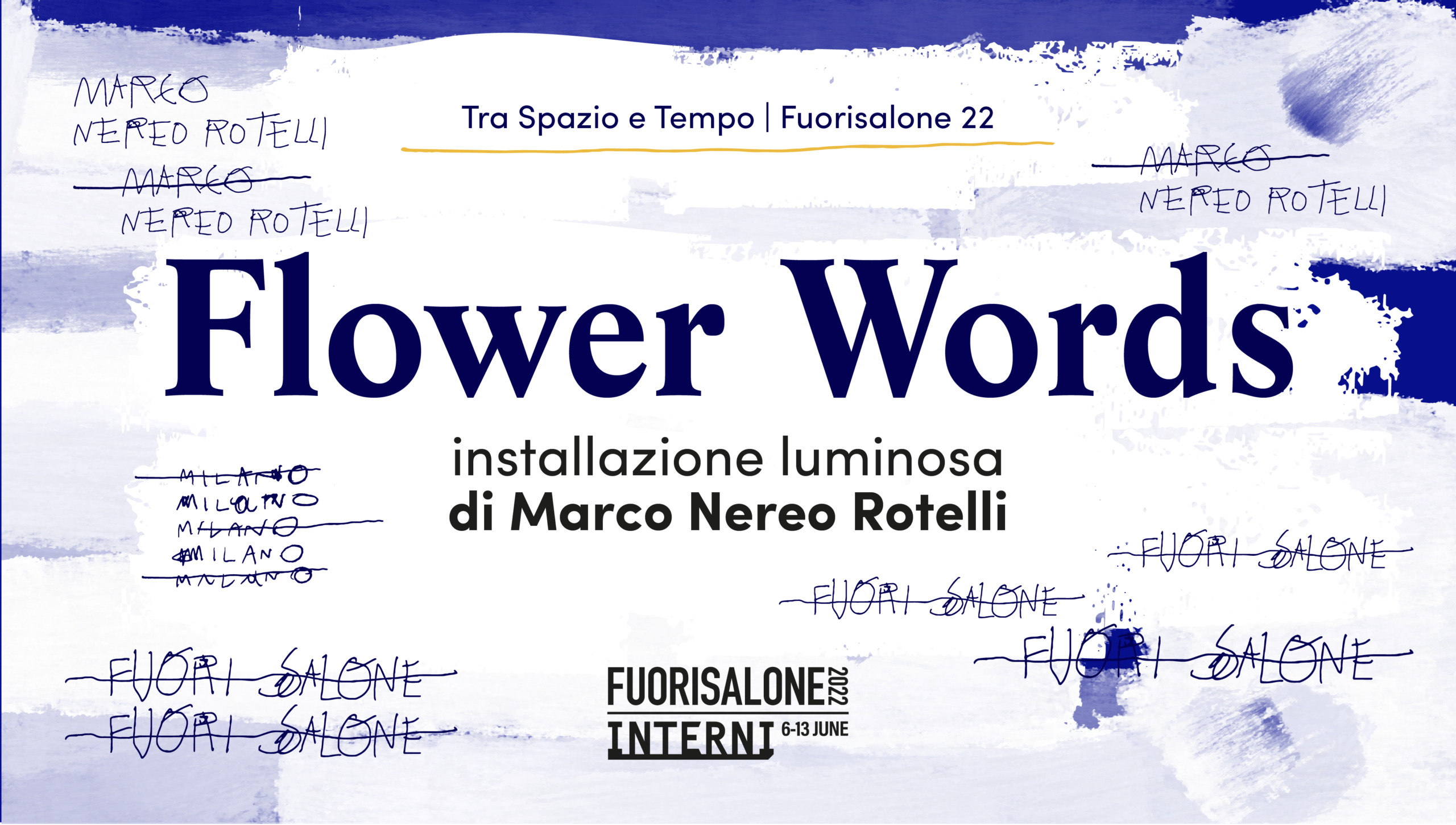 «Flower Words contains all the elements of my artistic research. The 14 luminous verses that comprise the installation make words, signs, and light the protagonists of a poetry project as a work of visual art realized in a place of communication and community such as the Mercato Centrale", says Rotelli. "In Flower Words, the lit-up words become an illuminating apparatus, an abat-jour of verbal intensity. Throughout the inauguration event, the words rediscover their own sound dimension in the refined musical research of Alessio Bertallot – a professional with whom I have been collaborating for some time now – and in the expressive urgency of the performative poetry of Filippo Balestra, Sergio Garau and Simone Savogin. The audience is involved in a true "call to the arts": a collective invitation to grasp and amplify the echo and the power of the word.«
Marco Nereo Rotelli
The Mercato Centrale Milano present
Flower words by Marco Nereo Rotelli
FLOWER WORDS – dal 6 al 12 giugno al Mercato Centrale Milano After the 2021 photographic-sound project "Metropolitan Sounds and Forms" by Maurizio Galimberti and Alessio Bertallot, "Flower Words" arrives at Mercato Centrale Milano, a neon light installation by Marco Nereo Rotelli that is part of the Fuorisalone 22 program (from June 6-12). The theme of Fuorisalone this year is "Between Space and Time", inspired by the COP26 programmatic manifesto: space and time are the boundaries of a non-place that can be overcome, both physically and mentally, to reach a new dimension to be explored. "Flower Words" is an installation of 14 neon blue phrases enclosed in plexiglass casings, arranged throughout the two Mercato Centrale dehors overlooking via Sammartini. The poetic verses are all inspired by the concepts of space and time, for which Marco Nereo Rotelli drew inspiration from the work of various contemporary poets. The artist has selected a series of thoughts that invite viewers to be more aware, to be and act as a community, but to also consider the indirect effects of their actions and to better understand the importance of architecture. Placed like blossoming verbal flowers, each one of the fourteen verses has its own meaning while also connecting to the following or previous work. The neon phrases interact with the décor of the two dehors, transforming the spaces into bright living rooms open to visitors. Marco Nereo Rotelli's installation connects temporary architecture and transitory words. It is a place suspended in time, where words don't age and remain in a renewed present.
L'EVENTO DI INAUGURAZION Monday, June 6 at 7:30 pm | dehors grande Flower Words – Roaring words Marco Nereo Rotelli presents the installation to the public, using the dehors of Mercato Centrale as poetic elements. The spaces become a transitory place that highlights the importance of restoring value and focus on the word. "Roaring Words" is inspired by Baudelaire's conception of poetry and emphasizes the words that come out instantly, directly, and with no filters. Words that create sound, music, noise, and namely, roar. After the artist's presentation, the three well-known poets Filippo Balestra, Sergio Garau and Simone Savogin alternate in a slam poetry action accompanied by music selected by Alessio Bertallot. During the poetic performance, Rotelli will roar his own words and write them with markets on the windows of the dehors, inviting the public to do the same. The event also features the artisan of the cocktail bar, Flavio Angiolillo. Inspired by the philosophical concepts of space and time, Angiolillo creates "Cronotopo," a cocktail that changes colors as it is sipped. The special drink is free for all participants and remains available at the Cocktail Bar of Mercato Centrale until June 12.
L'ARTISTA
Marco Nereo Rotelli nasce a Venezia nel 1955, dove si è laureato in architettura nel 1982.
Da anni persegue una ricerca sulla luce e sulla dimensione poetica che Harald Szeemann ha definito come "un ampliamento del contesto artistico".
Rotelli ha creato negli anni una interrelazione tra l'arte e le diverse discipline del sapere. Da qui il coinvolgimento nella sua ricerca di filosofi, musicisti, fotografi, registi, ma principalmente il suo rapporto è con la poesia che, con il tempo, è divenuta un riferimento costante per il suo lavoro.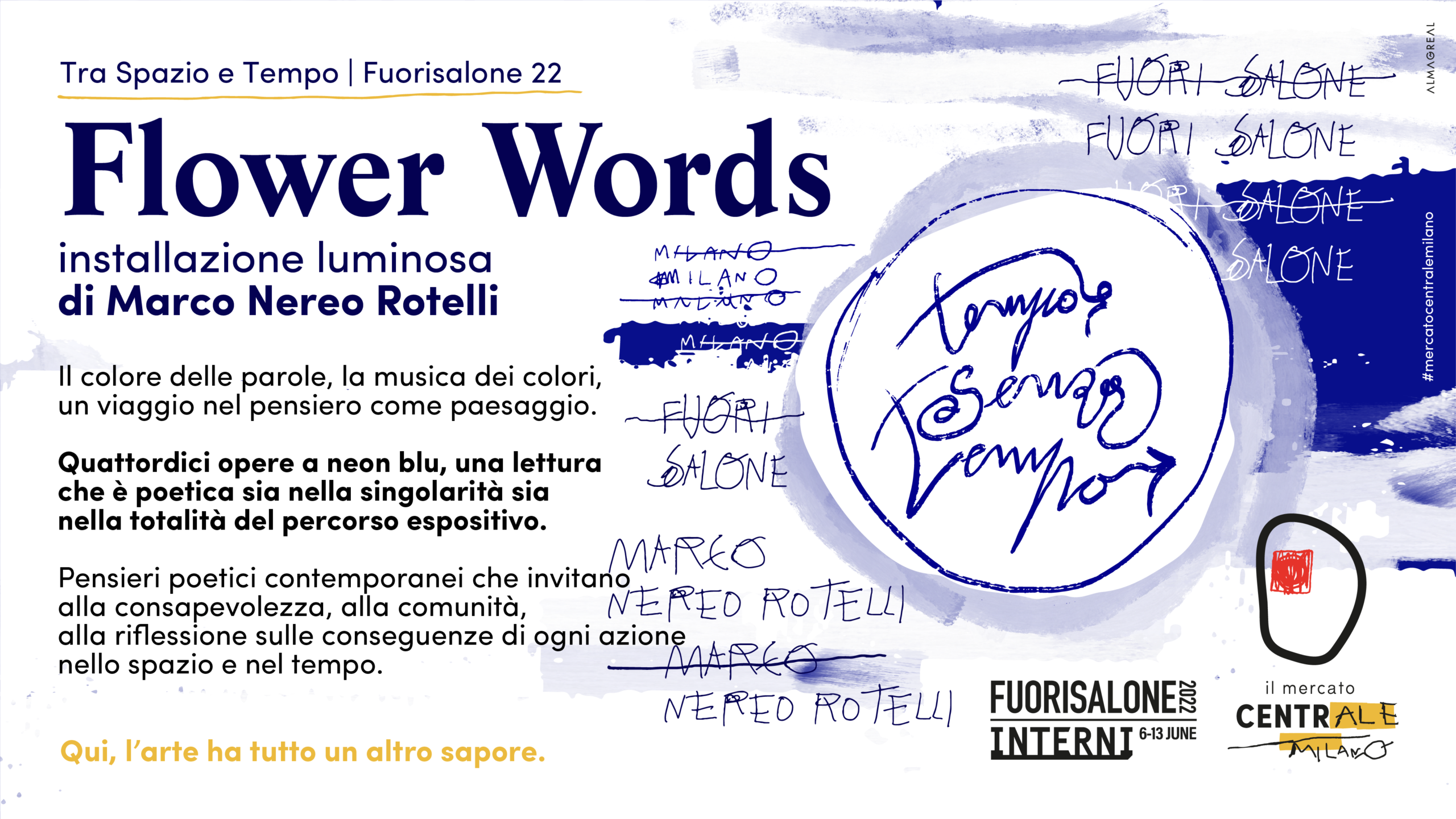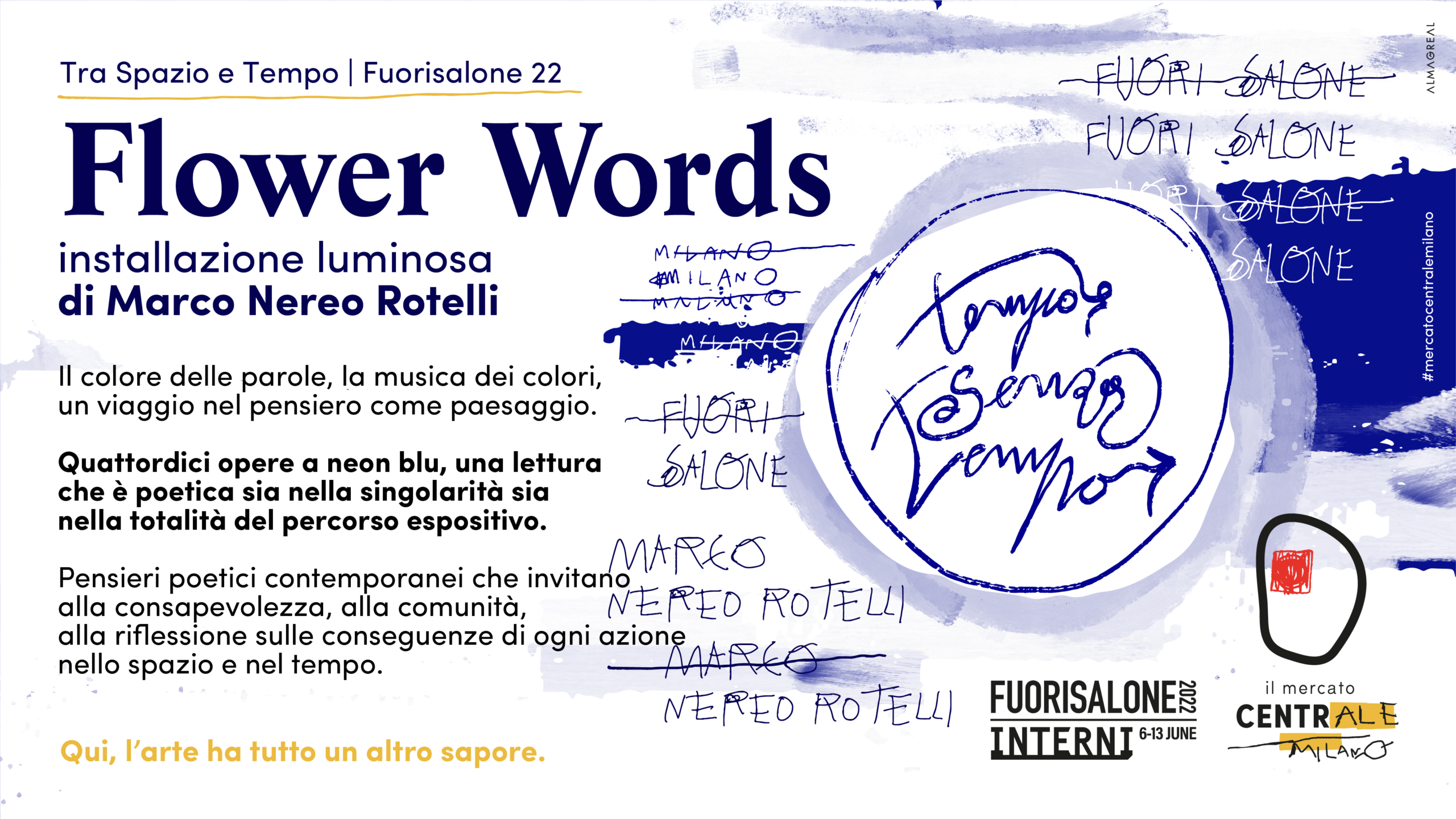 THE ARTIST Marco Nereo Rotelli was born in Venice in 1955, where he then graduated with a degree in architecture in 1982. For years, Rotelli has researched light and the poetic dimension, which Harald Szeemann has defined as "an expansion of the artistic contest."